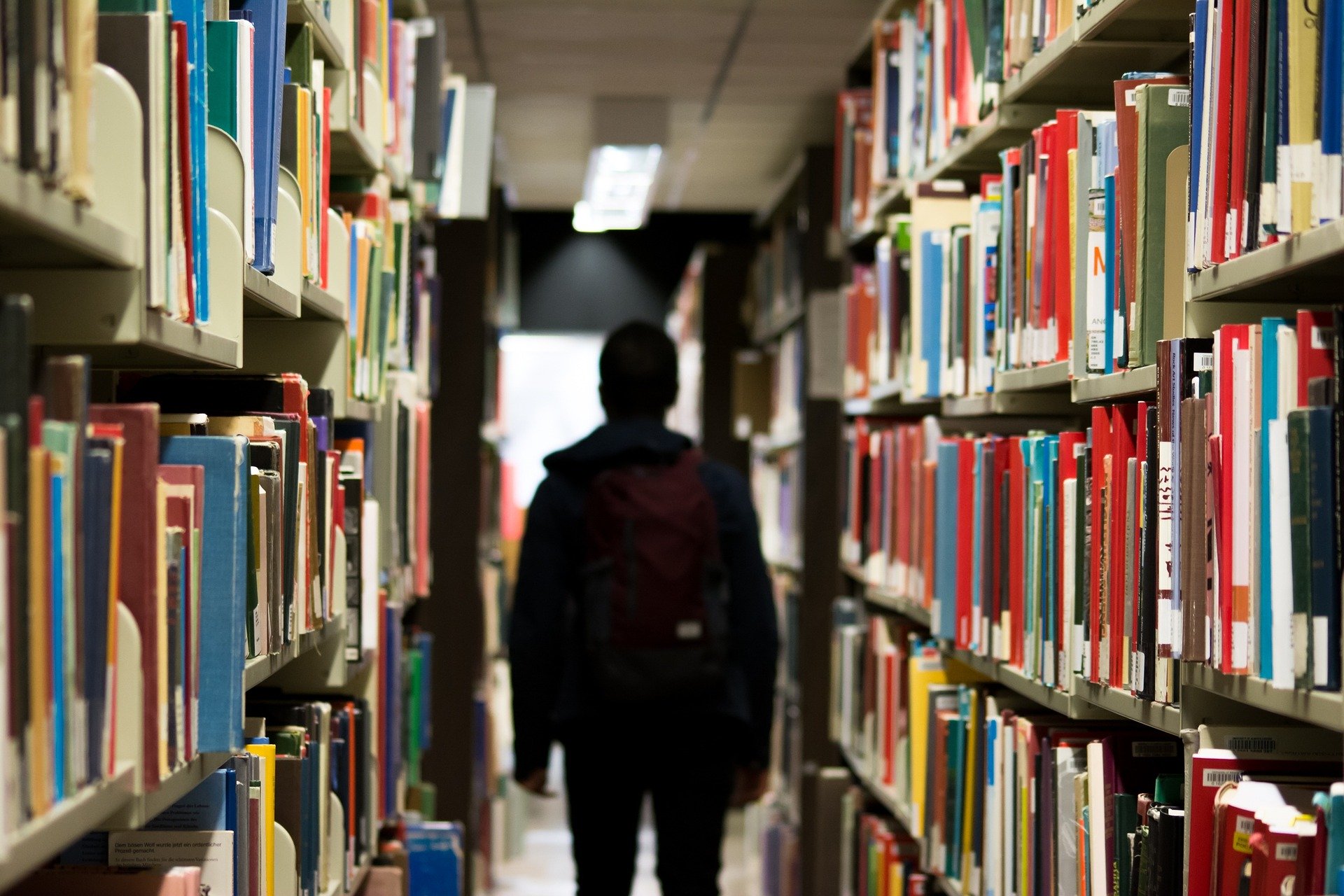 Library Events
Check back here often for announcements and upcoming events:
HIGH SCHOOL STUDENTS: Have some fun with this scavenger hunt! Two $15 Amazon gift cards plus a few other prizes are up for grabs.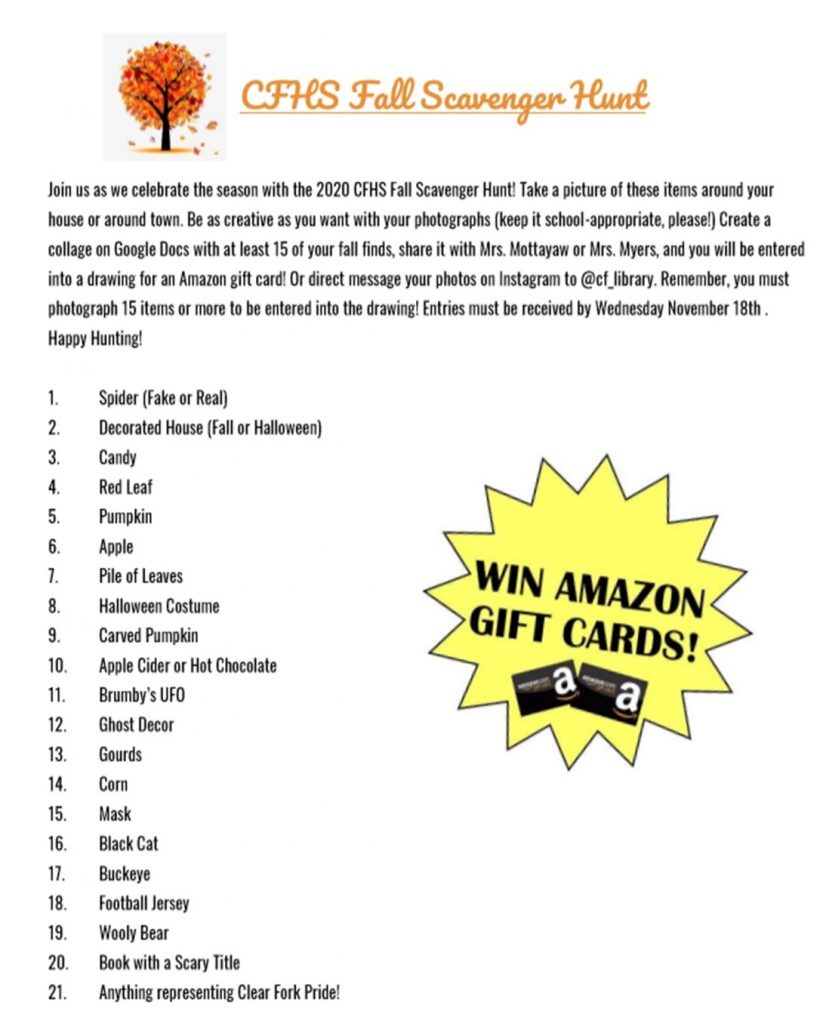 Fall for a Good Book (Middle School Event)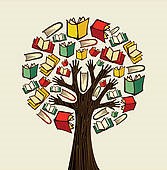 Oct. 19-Dec. 1
Fill out book review bookmarks on books that you have read and tested on this school year. Turn bookmarks in to the library, get a piece of candy (later), and get entered in to the prize drawing.
Prize drawing on Dec. 2 is for a pair of Flash Wireless Earbuds or a Power Pulse LED Bluetooth Speaker.
Remote Learners and other students needing a bookmark can fill out this
Google Form instead.
HIGH SCHOOL ZOOM BOOK CLUB:


Email Mrs. Mottayaw to get the Zoom link if you are planning on attending.
Come to the library if you are at school that mod. Bring your chromebook and you can also bring your lunch.
Here are some of the books we will be reading.
———————————————————————————————————–
Currently, the school library will be open until 3:00 every day. The library will NOT be open for students to sit and stay after school. It will only be open for borrowing items.
Currently, the library is not open for middle school students. The librarians will be bringing the library to the students physically and virtually. Use the library catalog to place holds on items and they will be delivered to the student.
———————————————————————————————————————————————————-
OverDrive–The school library has subscribed to an e-book lending subscription that will allow students to borrow e-books for their own personal devices for free. It's called OverDrive and there is more information on our Library Catalogs link. OverDrive also has a student app called Sora. Go to the "Get Reading" page to find out more about how your can get more e-books by using Sora.
———————————————————————————————————————————————————-
Please donate Box Tops for Education to our school library. Our goal is to collect $1,000 this year. The library uses the money for print and e-books. You can also create an account and earn more Box Tops at this link:
Box Tops for Education website.
NOW AVAILABLE > download the Box Top app and earn money for your school by scanning your receipts.